Like last time, I had enough winners that I only needed to roll one die at random.org.
I listed them, again, in the order they entered -
Camilla
- 1
Contessa Kris
- 2
Miz Katie
- 3
Kristin
- 4
Queen of the click
- 5
Carla
- 6
My deepest thanks to all who entered, and those who just commented for the heck of it - I haven't been posting much, or much that's interesting lately, so thanks for hanging in there - I'll be sewing this weekend, and posting about some of my projects, as well, including another update on the
Pink Abomination
.
In any case, todays winner is;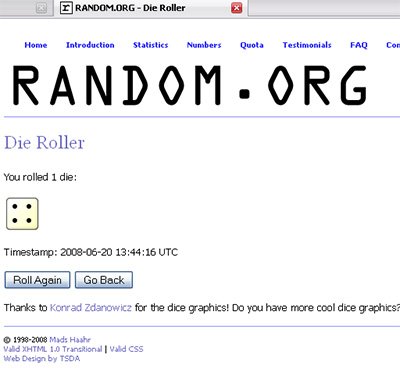 Kristin! I'll be shooting over to your blog shortly, to let you know!
And finally, as one more time-killing tactic before I am ready to start posting regularly again, and also so I can promote
my Etsy store
, I offer this item as my final prize. This week, anyway;
This is a brand new ruffler foot for a short-shank sewing machine. It's
loud, clanky, and scary
surprisingly easy to use. Honestly, scary noise aside, this thing is incredibly fun to play with - the first time I put it on my 50's Viking machine, I made ruffles out of ALL of my scrap fabric. I probably spent two hours gleefully making ruffles knowing that they're not likely to ever be attached to anything.
We're starting fresh, now - nobody is pre-entered. If you want this ruffler foot, leave a comment, stating your desire to make ruffles out of everything you own!
Labels: giveaways